Around the World for the 1st time [Day 21] Salt Hotel
Early morning Salar de Uyuni
Following yesterday, we are heading to Salar de Uyuni today. We chartered a car early in the morning to see what Salar de Uyuni looks like in the early morning. Early morning in Salar de Uyuni is cold! We wait for the sunrise, shivering and rattled. Early morning Salar de Uyuni was blue, as you can see in the picture, and the blue disappeared as the sun started to rise. It was not as impressive as yesterday.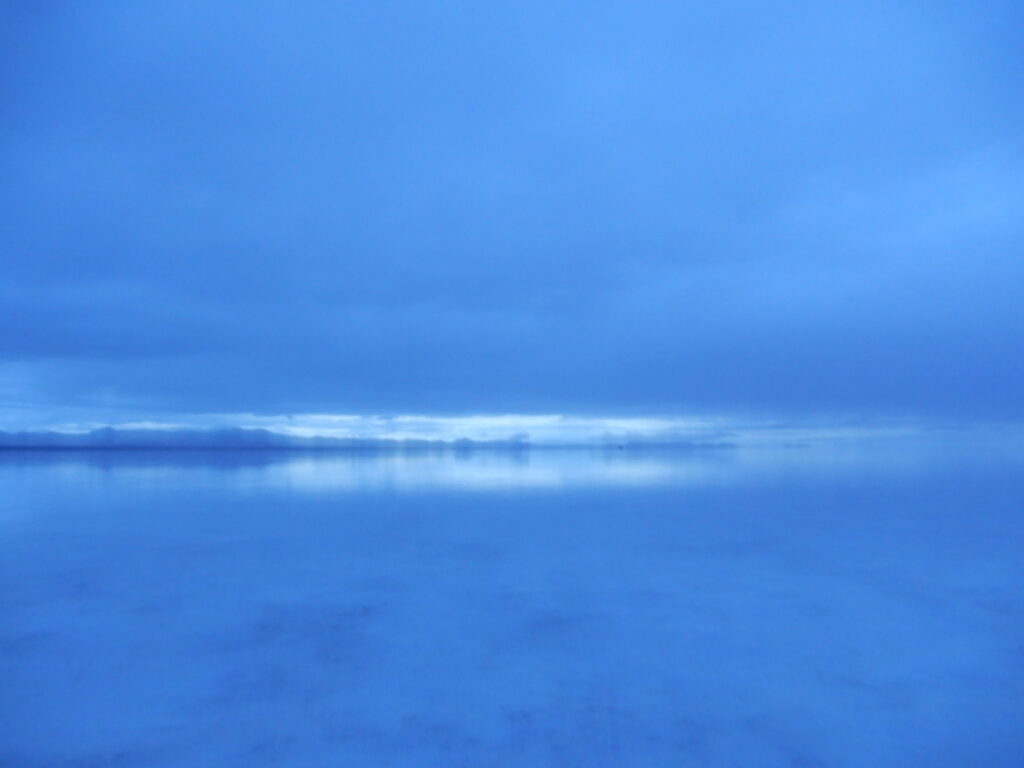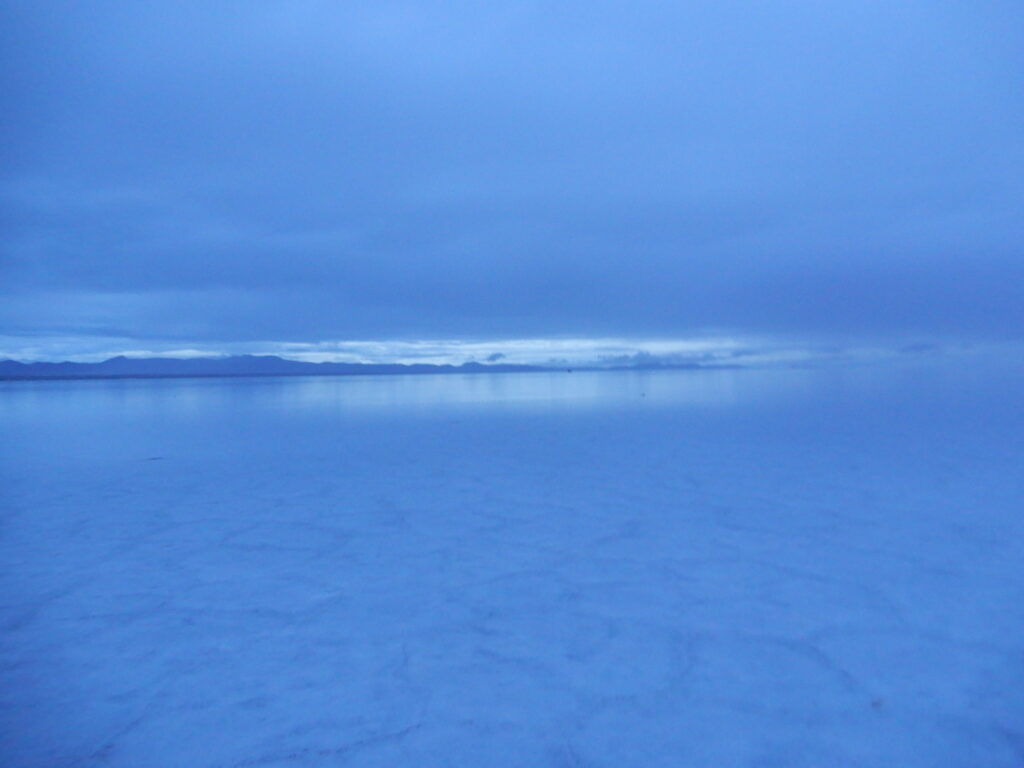 Island with cacti
After the early morning chill, it is warm when the sun rises. Today we came to a different place from yesterday. What an island (mountain?)! There was an island (mountain?). Hummingbirds were also flying. There was an old man running a street market here, selling hand-knitted hats. This old man was also preyed upon by mermaids… (laughs) "How about this hat for less than half price?" NO~!!!!" "Well, then, then, how about this one (just half price)?" "NO~!!!!" 'Umm, okay then. Thanks", "Amigo! Wait!" After this kind of exchange, the mermaid bought it for an impossible half price. The mermaid is a white one and the other white one is a white one. The mermaid asked me which I preferred, the white one or the orange one. My black pointed hat was bought yesterday at the market in Colchani village.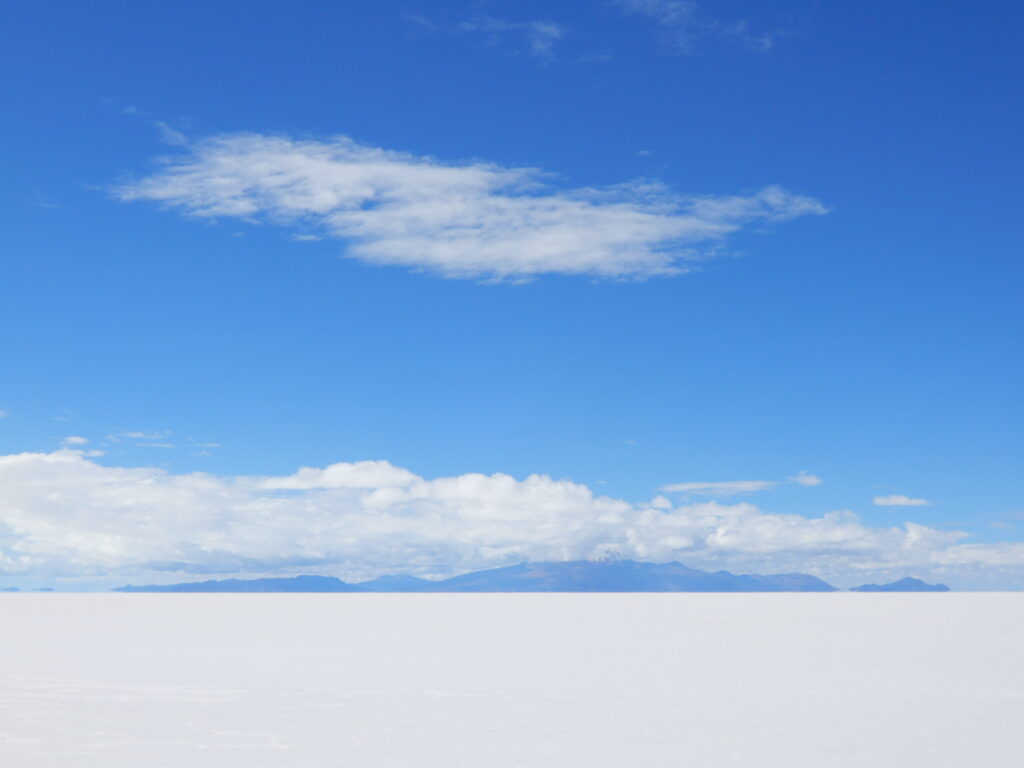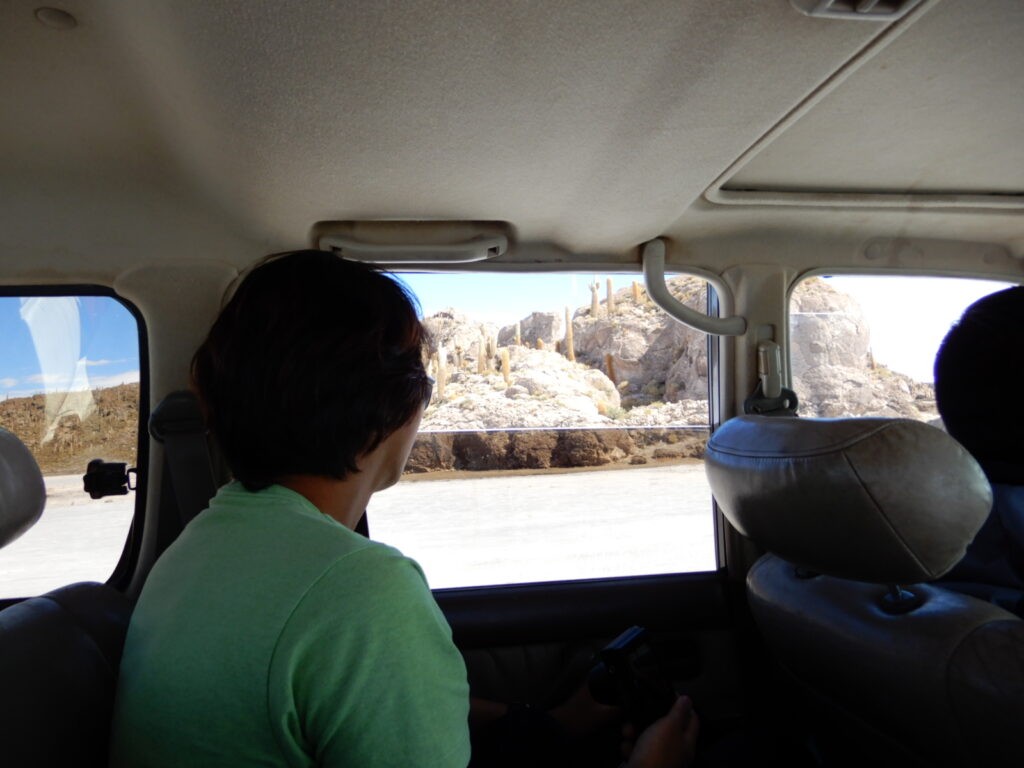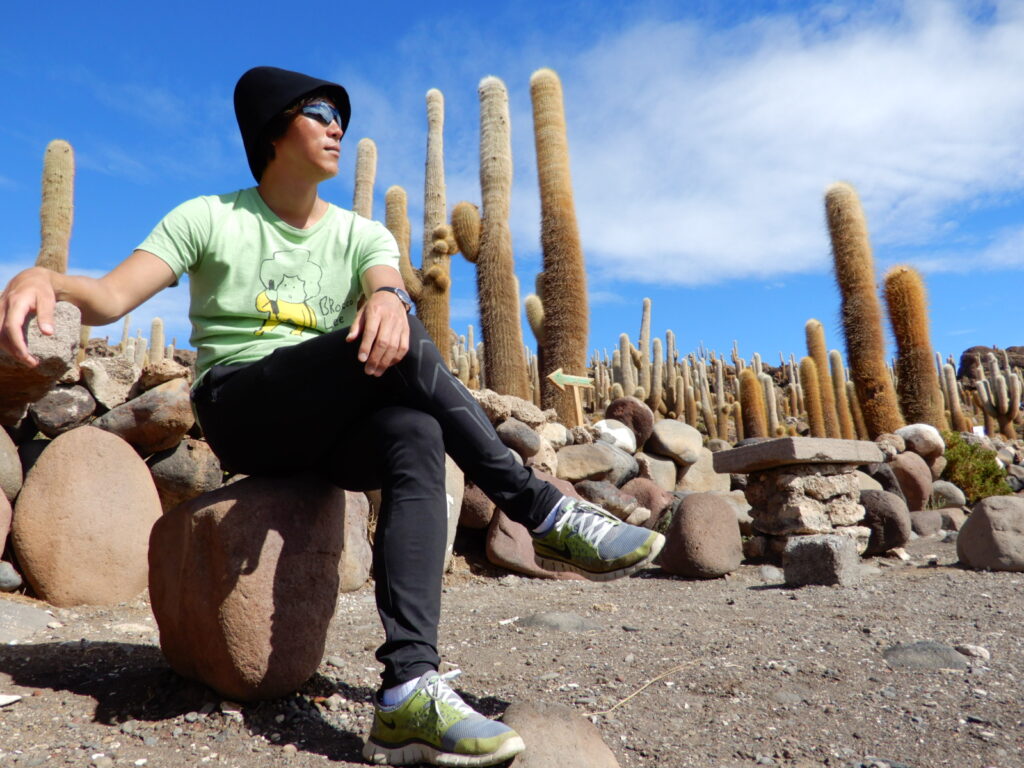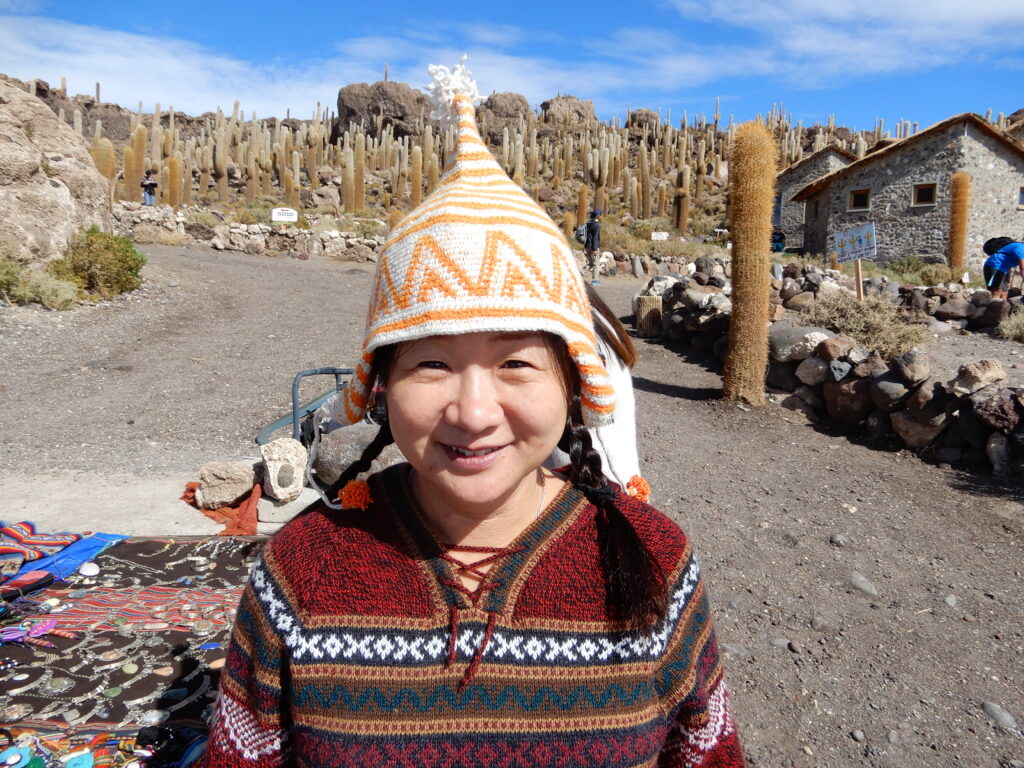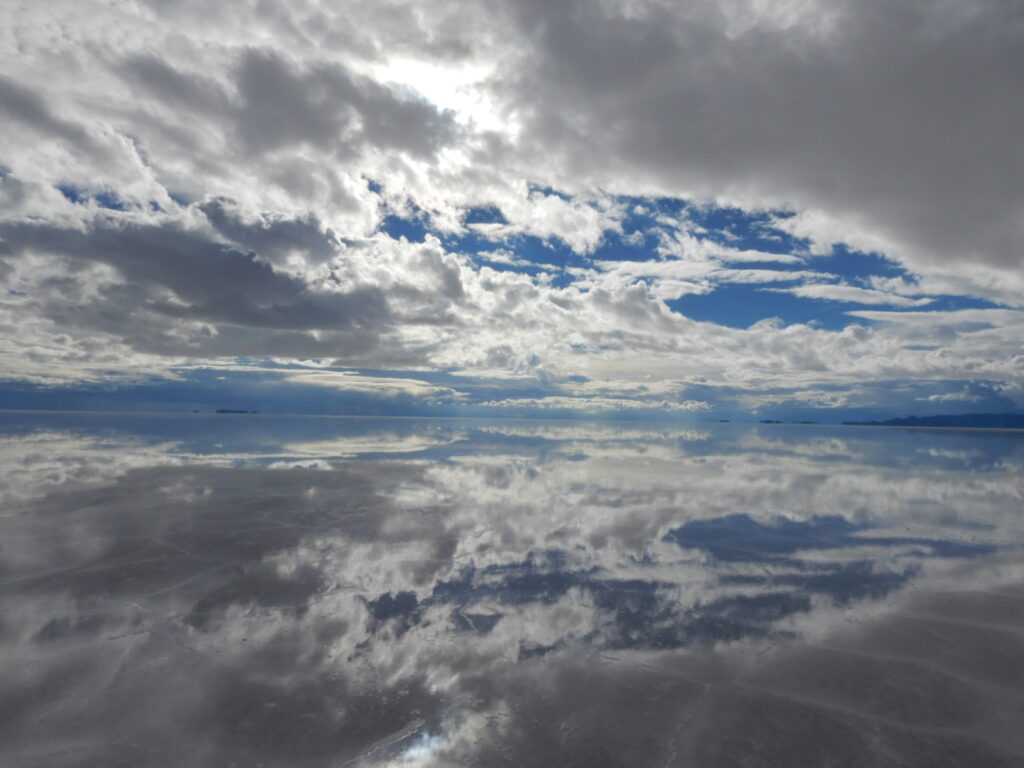 Salt Hotel
And today we are staying at the Salt Hotel. This place was so popular that we were only able to get two nights here, but thanks to the mermaid who still did her best to get it for us. The corridors and walls are all salt. The walls are crunchy and scratchy and the salt gets on your fingernails. The floor is crunchy with salt, so the boy carried our luggage in a big tyre cart. In the evening, the fireplaces in several places in the hotel were lit and the atmosphere was great!
One disappointment was that American rock music was playing all the time at the reception desk, which spoiled the atmosphere. Very bad taste!
After checking in and settling in, I took a long walk from the hotel towards the horizon. I probably walked a kilometre or so, but with nothing but the horizon in view, you get numb to how far you've walked. I was afraid to walk until the salt hotel disappeared from view, so I stopped in moderation and took a video in a circle. I don't hear any sound, even though it's such a big place. I have never been surrounded by such silence when I am outside in my life. It was a very precious experience.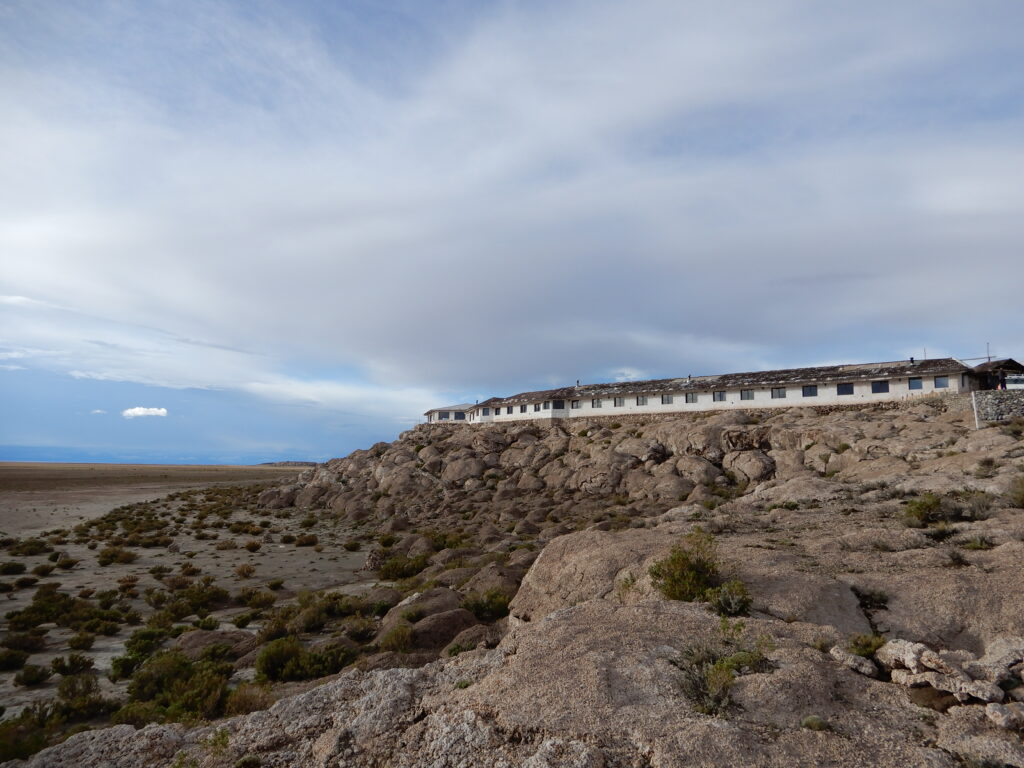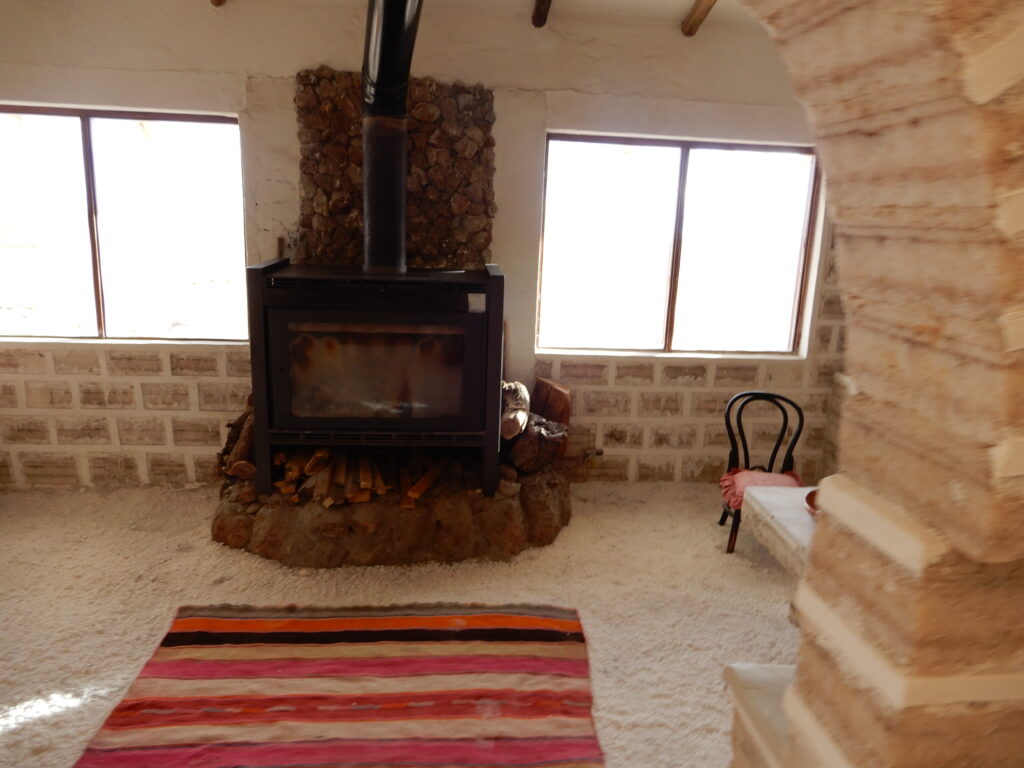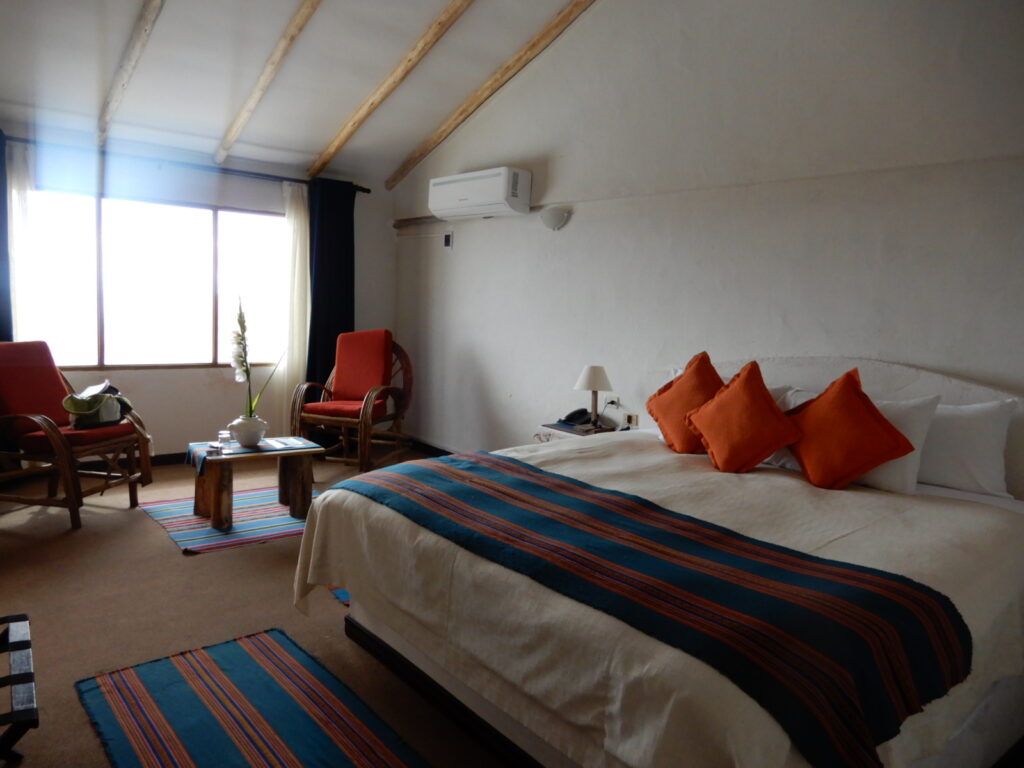 Coca tea
Coca tea, which I wrote about in [Day 17], was also available at the Salt hotel! Here it is! Delicious! It's also marked in Japanese, so you can see that there are a lot of Japanese here.