Around the World for the 1st time [Day 3] Barcelona ⇒ Madrid (Plaza Mayor)
Early morning cafe bread and hot chocolate are exceptional
There is a café just around the corner from the hotel, with a long display of delicious-looking bread piled high! A few policemen, apparently finishing their morning patrol, stopped by the café and had a conversation with the waiter, saying, "Good morning, it's cold again today. Good morning, it's cold again today. The usual items were churros and hot chocolate. We dipped the churros in the hot chocolate and took a bite, as we had promised! Needless to say, we mimicked this….
After eating so much, we bought some more bread to take back to the hotel and do a little work. I had randomly placed yesterday's tickets for the Passion Tower at the Sagrada Familia on the table.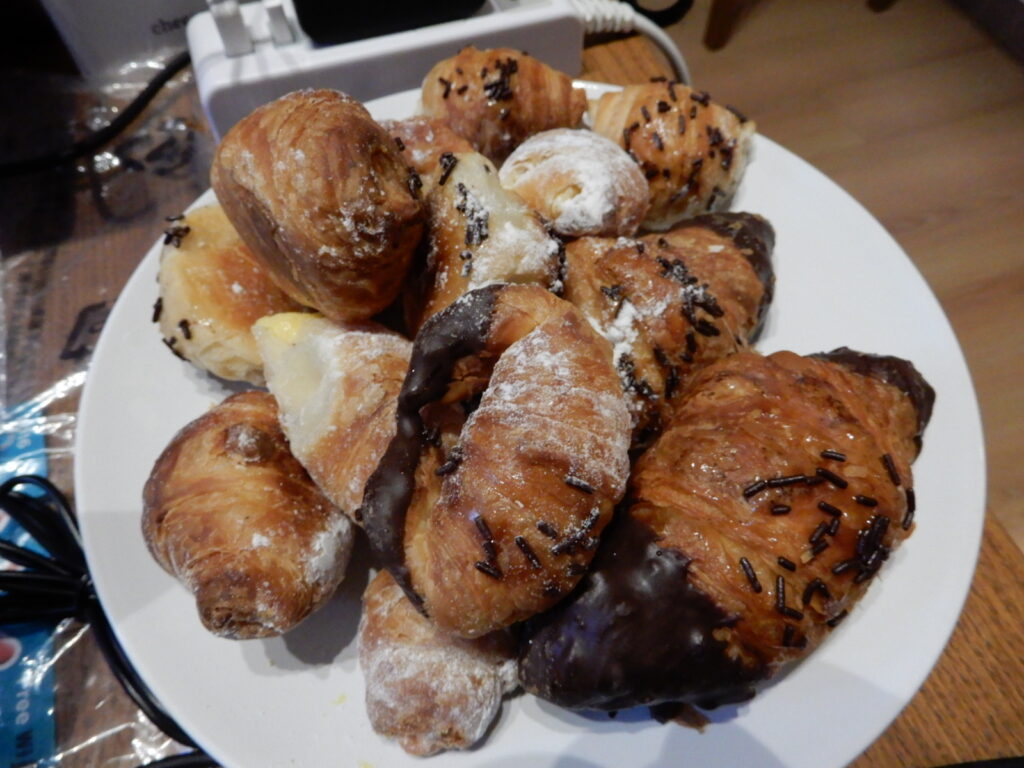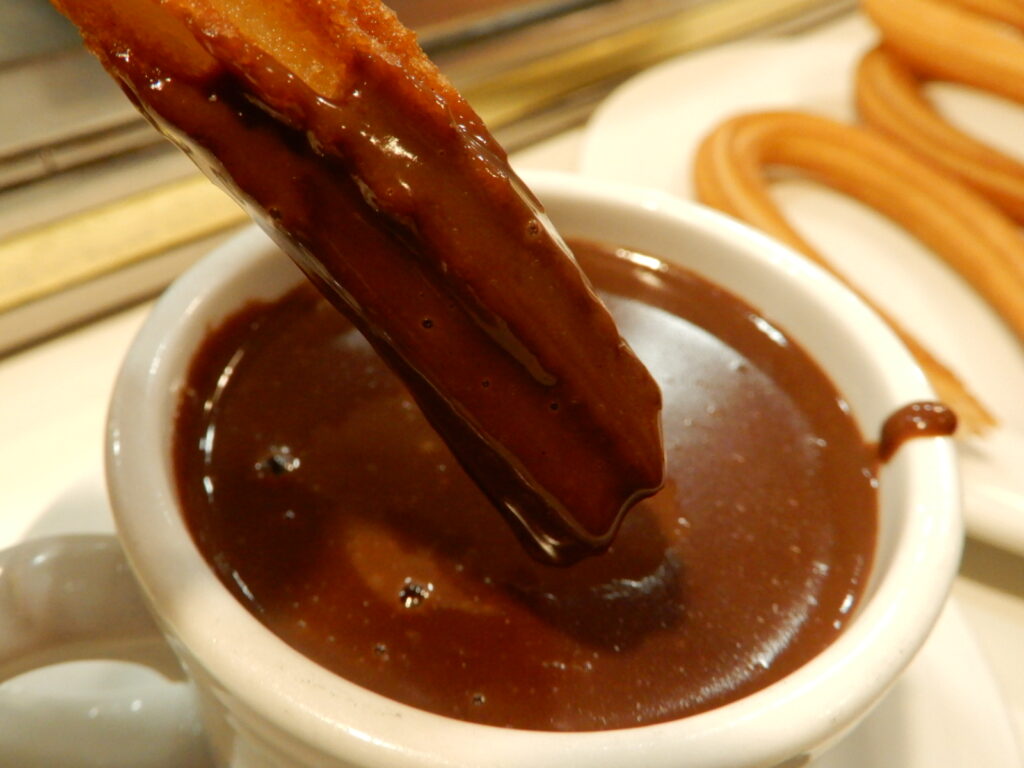 Madrid-Cuatro Vientos Airport
After a good breakfast and some work, we are now boarding our domestics flight to Madrid. We were picked up by the same cab we chartered from the airport to here and checked in smoothly at the airport. The flight from Barcelona to Madrid was about 500 km, and took about 1.5 hours. The best shot of the trip is the sky view I took on that flight.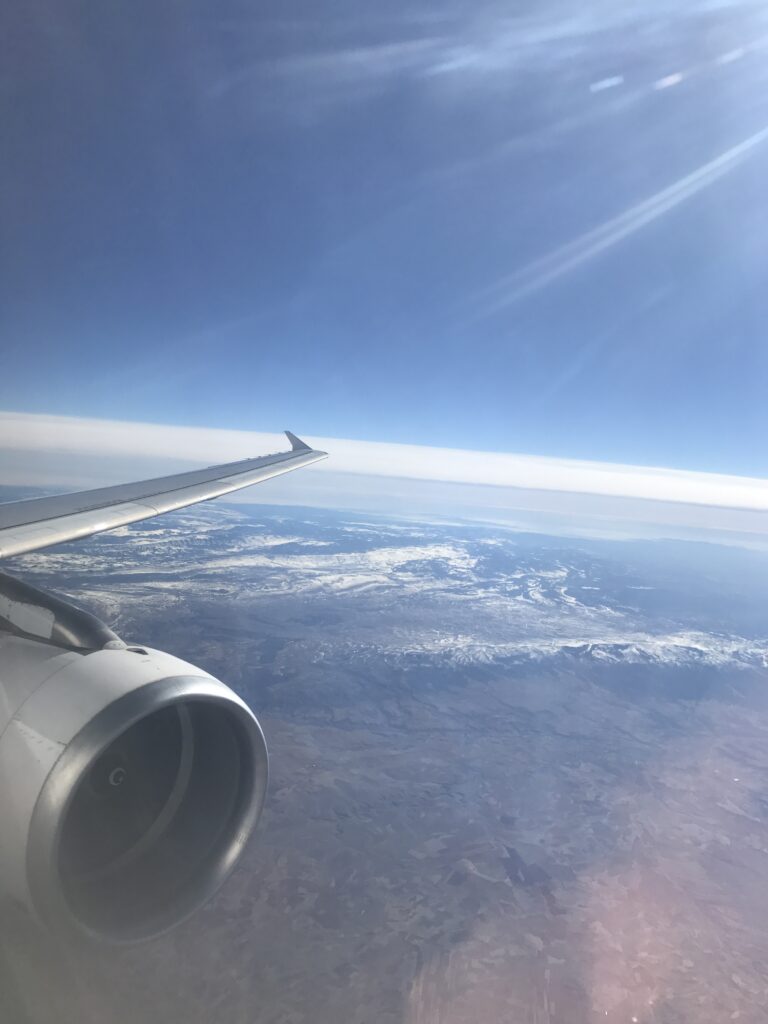 Arriving in Madrid, I checked into the hotel and found the elevator was very narrow! We laughed a lot at how small it was. The hotel was a small, clean room run by a cute old lady, but it was also a very empty and bleak place. We put our luggages down and went outside as soon as possible!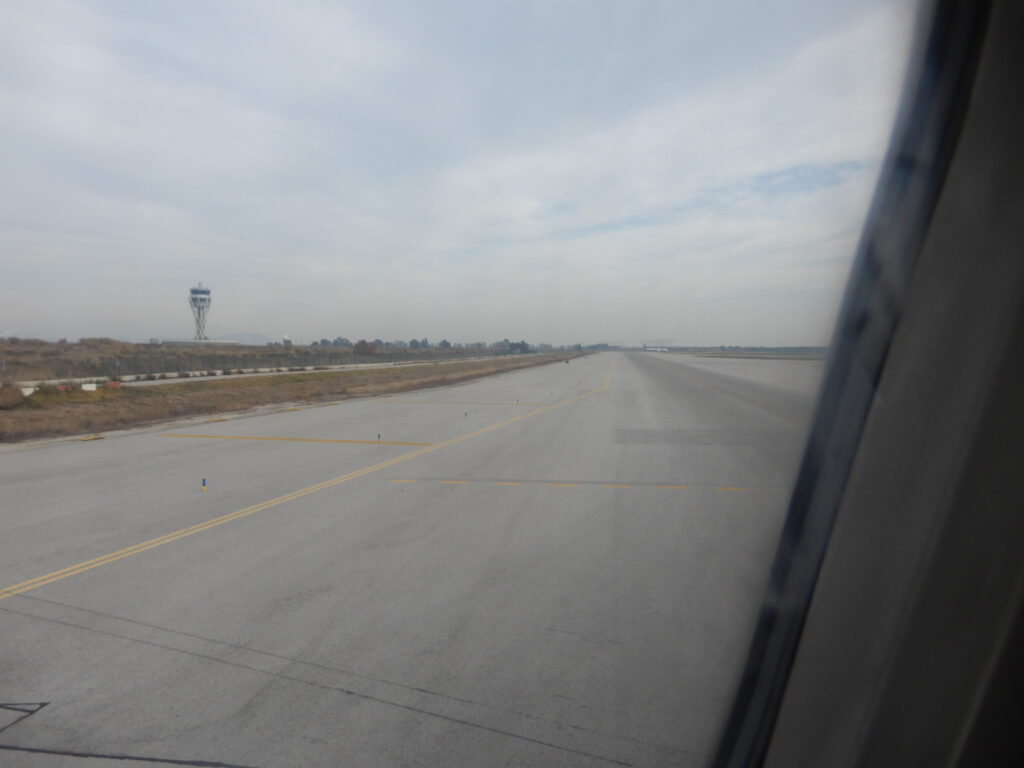 Plaza Mayor
It seemed to have rained earlier and the ground is wet. It is cold! First, we strolled around the streets. Our destination was Plaza Mayor, but we were in no particular hurry, so we strolled slowly.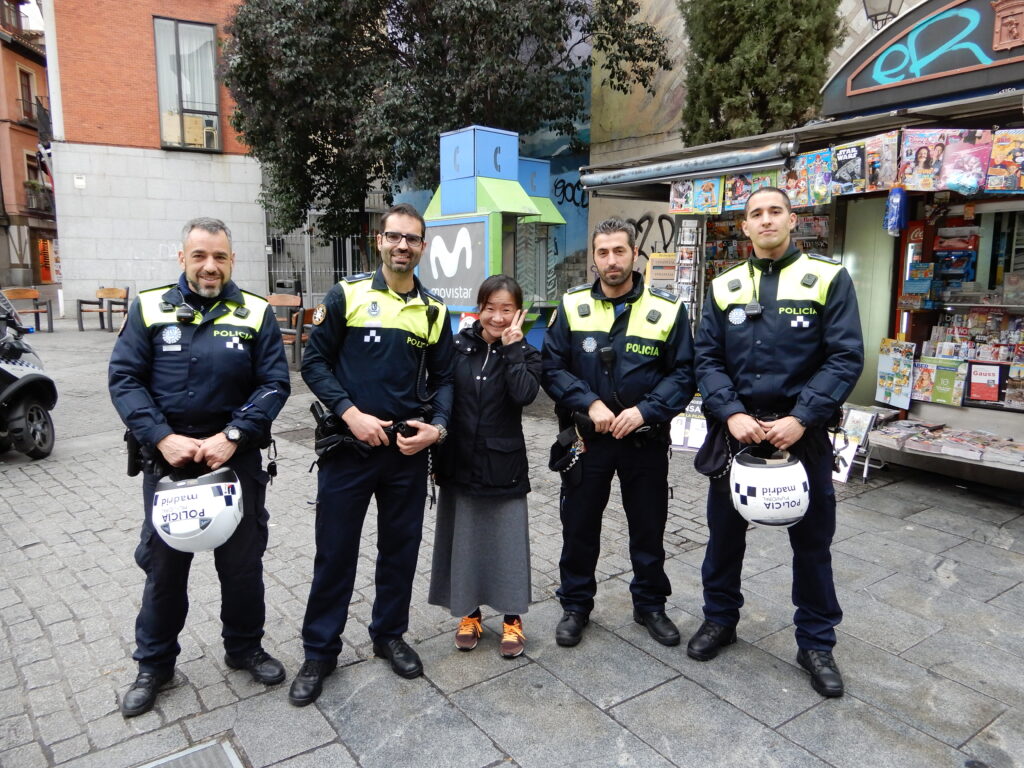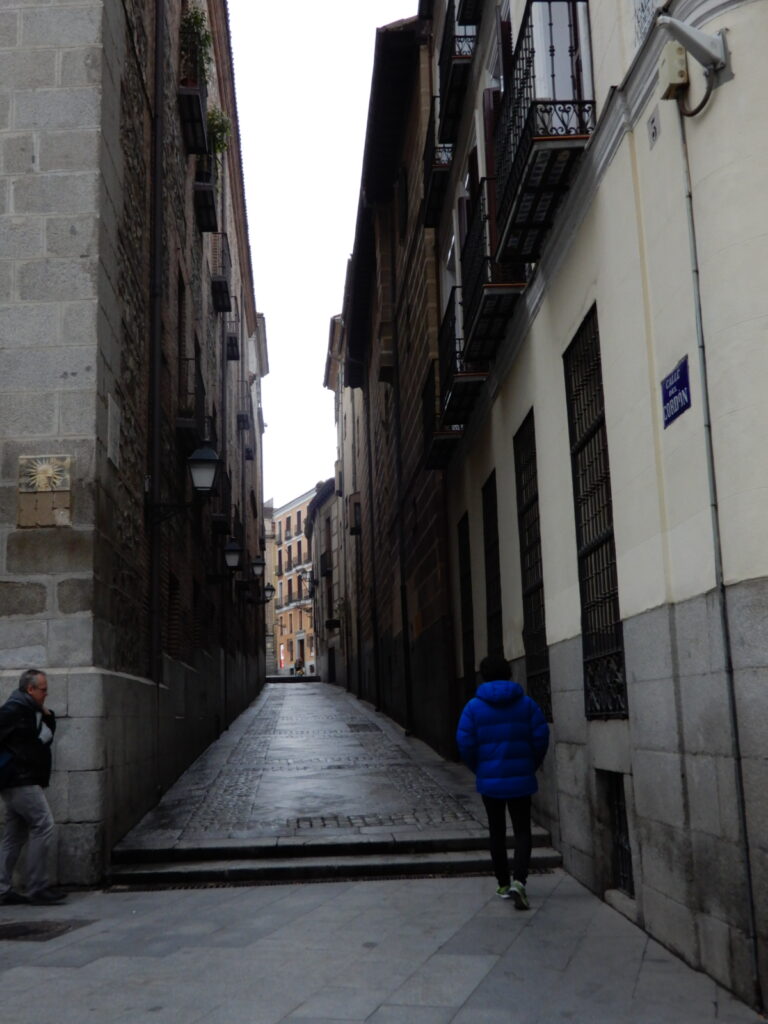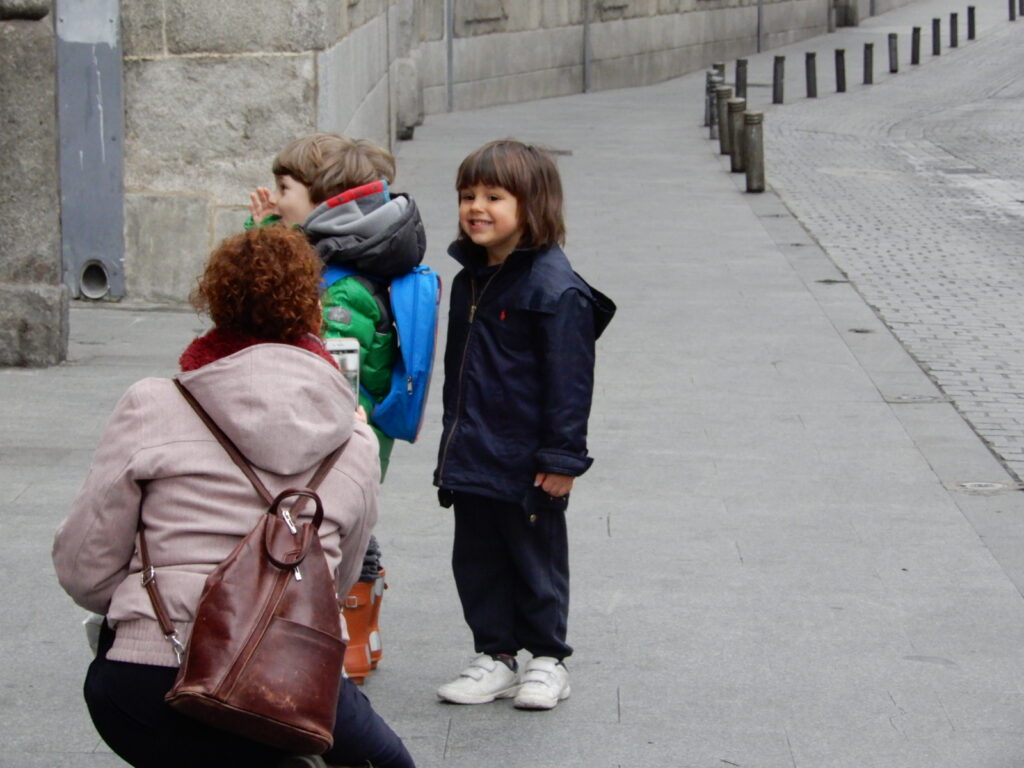 Then we arrived at Plaza Mayor. It's huge! It's so big! I searched for "Plaza Mayor area" and got "0.01213 km²". I don't understand. When I think back to those days…it was about the size of my town. It was hard to walk from one end to the other. There was a stall, so I ordered a ham and beer. It was salty, but I have no complaints. I was fully immersed in the mood.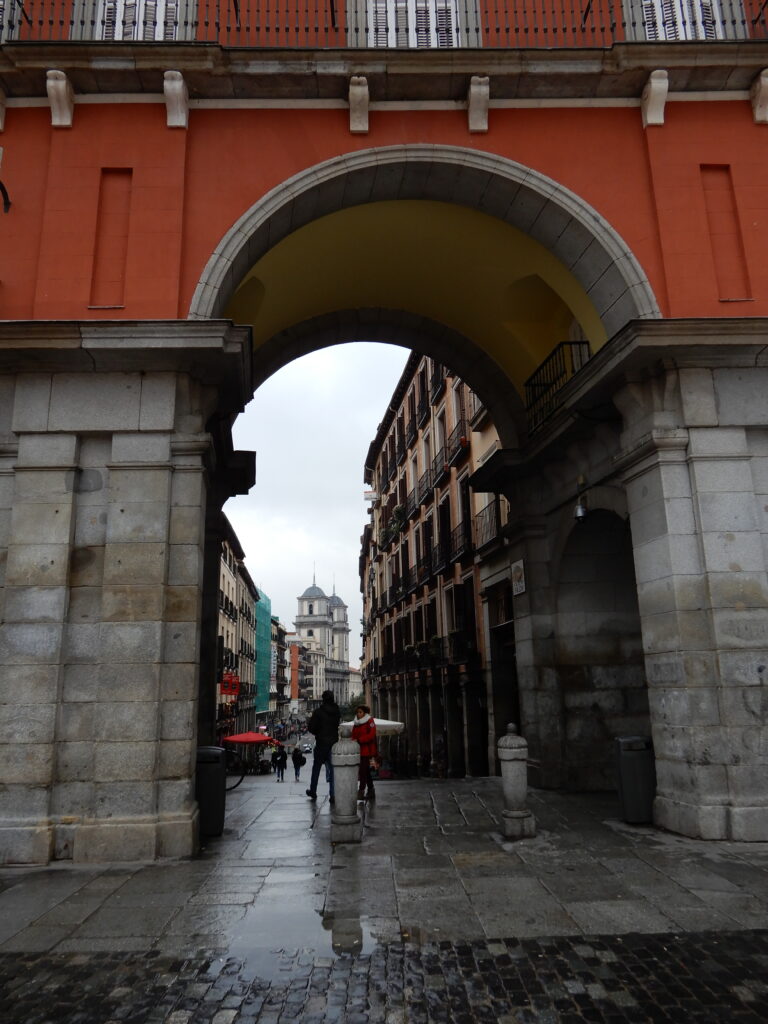 And it's like I saw something I shouldn't have seen…fake Mickey and fake Minnie.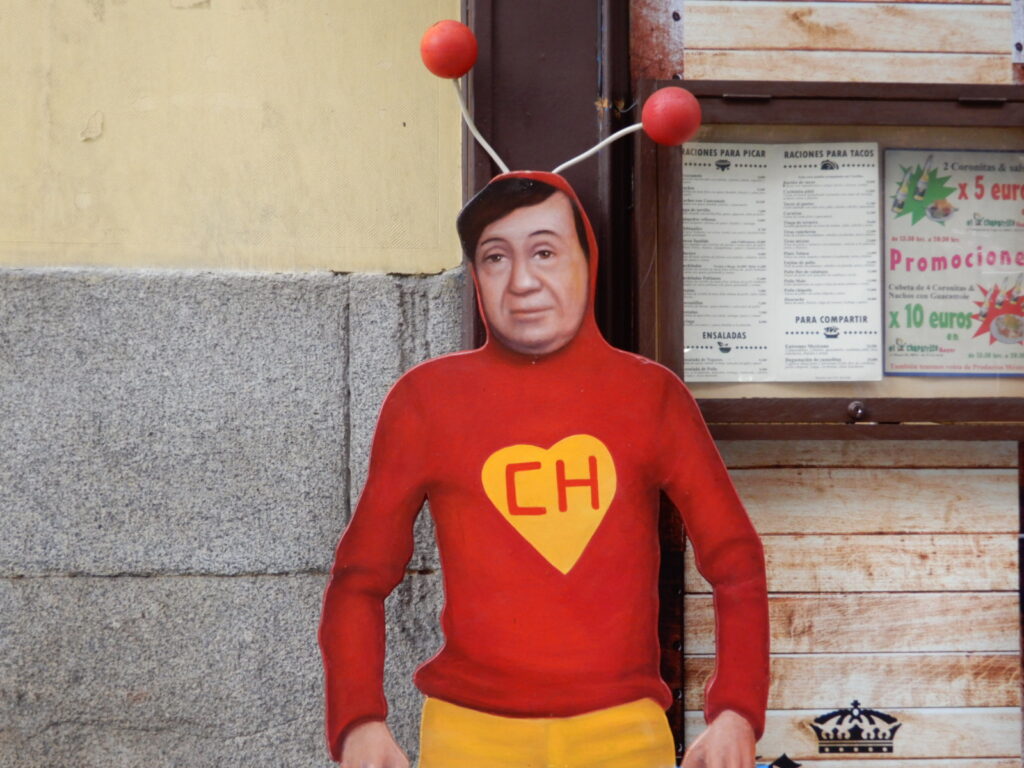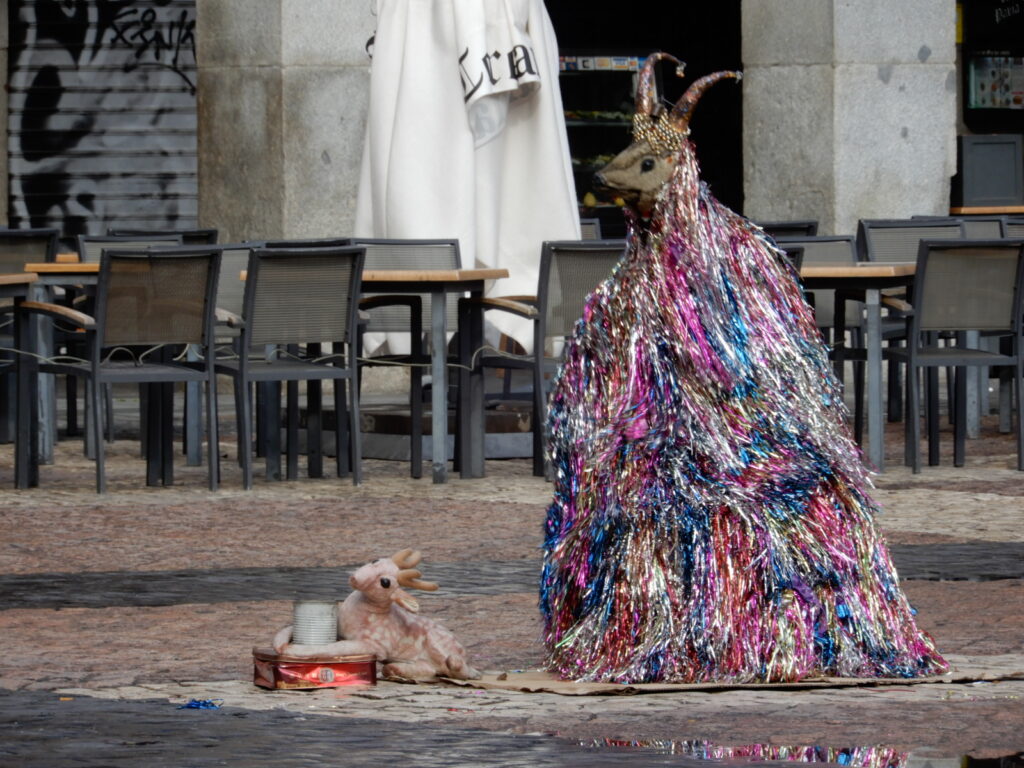 Bear and Strawberry Tree Statue
After enjoying the Plaza Mayor with my stomach twisted with laughter, We walked back to the hotel and had dinner at a suitable restaurant at night. We also stopped by the statue of a bear and a strawberry tree, a popular meeting place in Madrid. I was nervous because there seemed to be many pickpockets here.